Model cleaning
Remove objects of certain categories from the model with the ability to remove unused elements
---
---
ICON


---
USING
The main part of the function window contains a list of positions by which you can perform cleaning in the current project. You can use the search at the top of the list.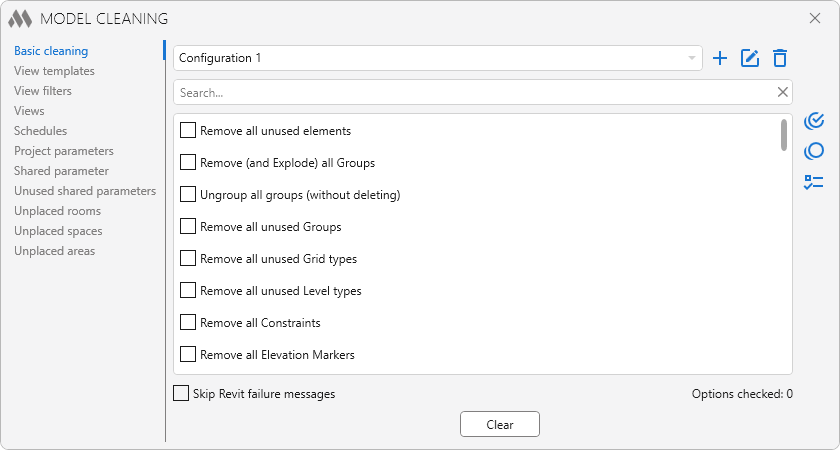 | | |
| --- | --- |
| | - select all items in the list |
| | - deselect all items in the list |
| | - toggle (invert) the selection of positions in the list |
Skip Revit failure messages – setting a checkmark will suppress Revit warnings that may occur during the deletion process
Clear – start cleaning for selected items in the list
Be careful! Deleting elements for some items in the list cannot be undone!