Feedback
Feedback is a section of the ModPlus software that allows you to quickly send a message to developers.
Feedback is available to launch from the Configurator: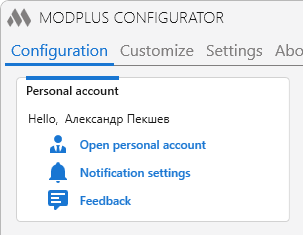 And also from the ribbon in AutoCAD and Revit, and from the Renga menu:
The feedback form contains three groups - Message, Attachments and Your email: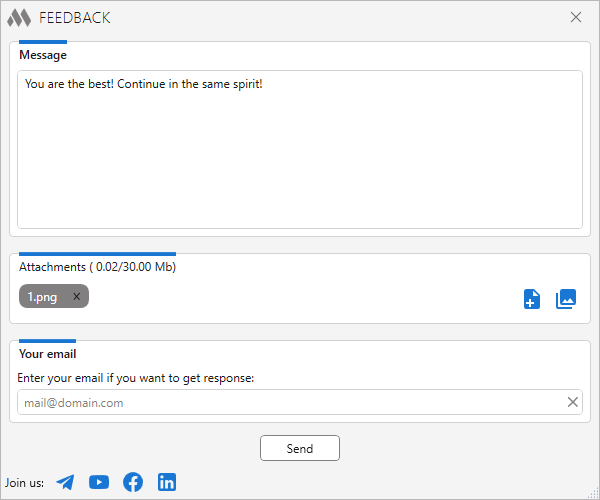 If the Message field has no meaning, then the sending will not be available.
You can attach Office files (doc, docx, rtf, xls, xlsx), image files (png, jpg, jpeg, gif, bmp) and project or model files (dwg, rvt, rfa, rnp) to the message. You can also attach an image from your clipboard.
The Your email field is optional.