Coloring tabs
The utility is included in the working libraries for Revit and is available when installing ModPlus without installing plugins. Colorizes tabs based on whether they belong to the same document.
The tab coloring settings dialog box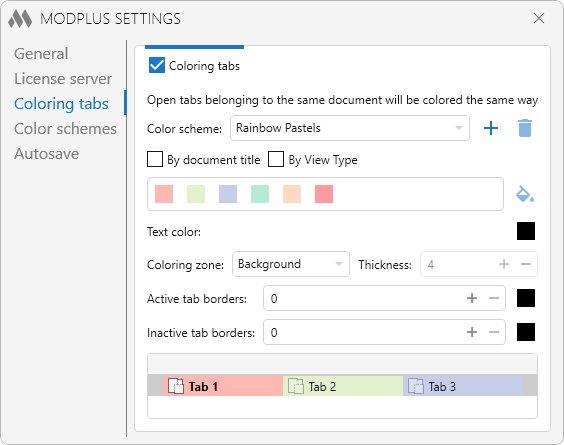 To start the service, activate the Coloring tabs checkbox.
Below is the color scheme setting for the coloring of the tabs.
Select a predefined color scheme using the drop-down list: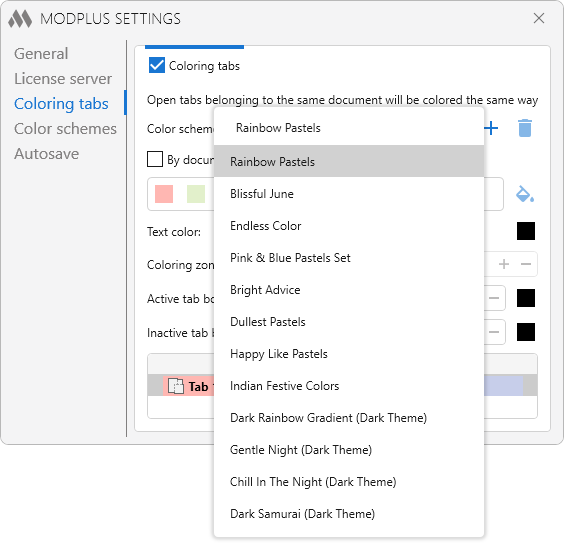 Or create a new tab coloring scheme by clicking on

, or delete an existing one on

: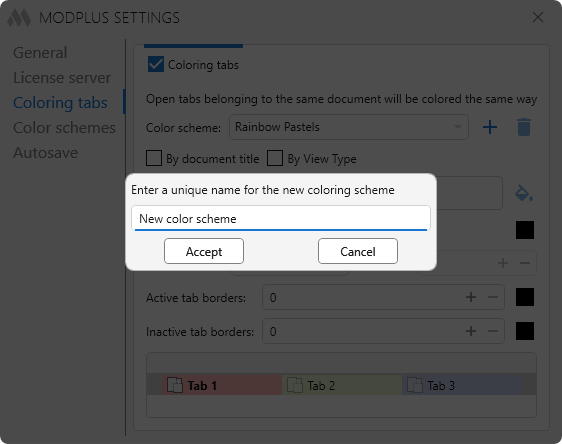 After that, create a new color scheme with the color addition tool

and color palette: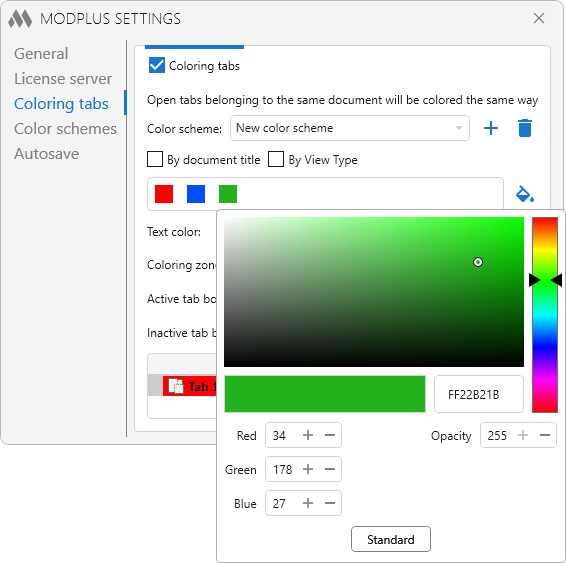 There are parameters for more precise coloring of the tabs:
By document title - the project or family tabs will be colored in the specified color if the document title contains a phrase written in the line: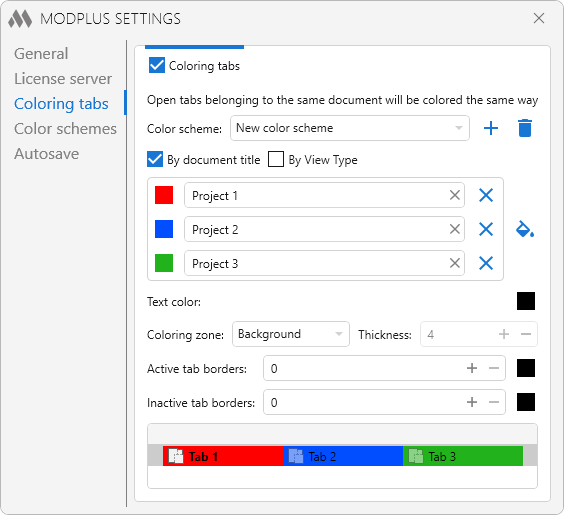 By View Type - the tabs will be colored by a certain view type, which can be selected from the drop-down list: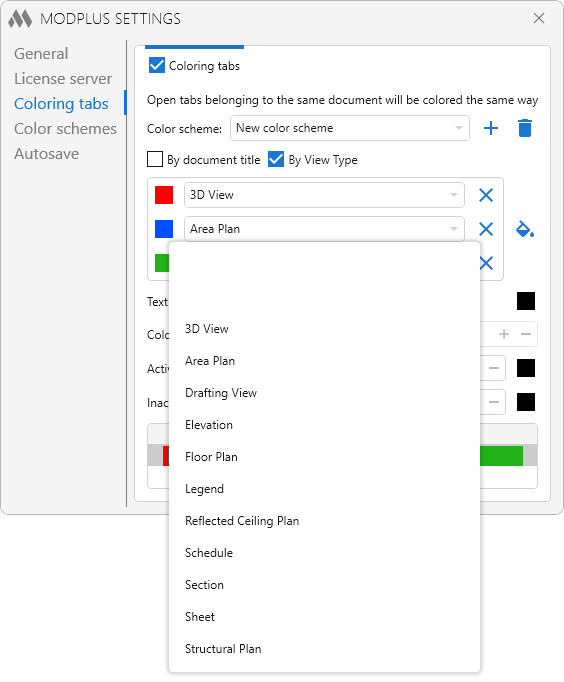 If the number of open documents exceeds the number of colors in the color scheme, the coloring of excess documents will not be performed.
At the bottom of the service's dialog box are additional tools for customizing the coloring and layout of the tabs:
Text color

- allows to select the text color.

Coloring zone

- allows to select the coloring zone (Background, Left border, Bottom border, Top border).
For the Background value, choose the thickness and color of the border of the active and inactive tabs: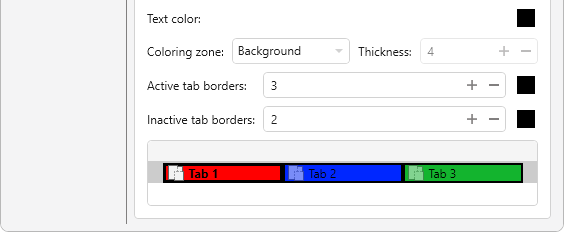 For the Left border, Bottom border, Top border values, select the thickness of the coloring border line: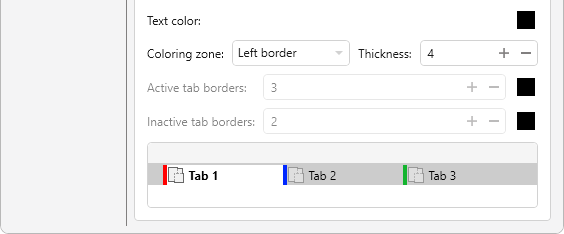 Coloring zone Bottom border:

Coloring zone Top border:

Комментарии для сайта Cackle