Tabs visibility
The service is included in the working libraries for Revit and is available when you install ModPlus without installing plugins. The service allows you to control the visibility of all tabs except "ModPlus" and " Modify" on the ribbon.
To configure the service, run the command on the ModPlus panel (ModPlus tab on the ribbon).
The service setup presents two lists: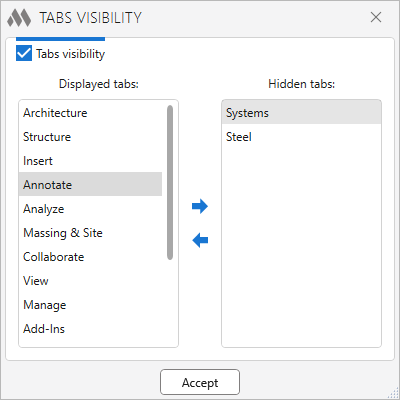 If you want to hide a tab, move it to the right-hand list. The tabs' visibility changes immediately when you click the Accept button and when switching documents (provided the Tab Visibility checkbox is checked).
Комментарии для сайта Cackle