Personal account
Personal account is a section of the ModPlus software that allows you to synchronize your account information on the site with the current computer and use the information on your purchases when checking the availability of the full version of the plugins.
Personal account is available to run from the Configurator (configuration tab):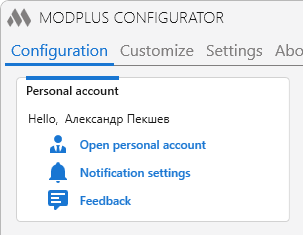 and from the ribbon in AutoCAD and Revit:
The work of the personal account may differ depending on the availability of access to the site and ModPlus web services (or access to the internet in general).
Work if you have access to the site and web services ModPlus
When you first start your Personal account, you will be prompted to perform authorization: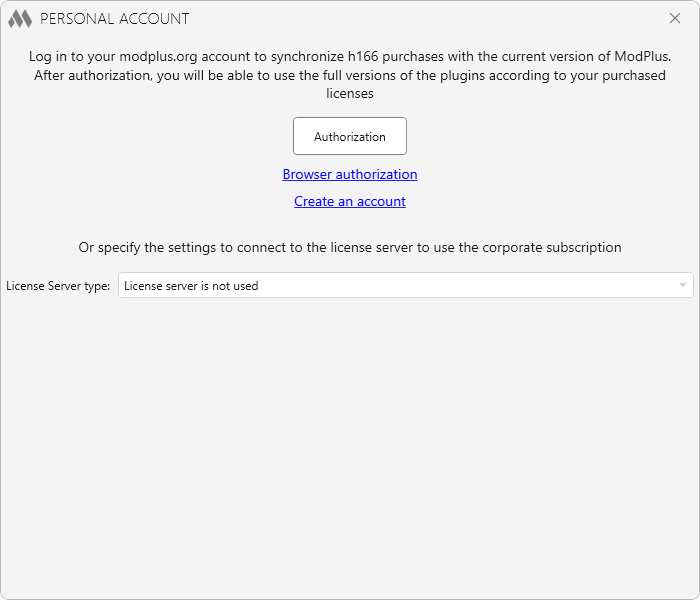 Authorization is made through a standard authorization page, similar to the authorization page on the website: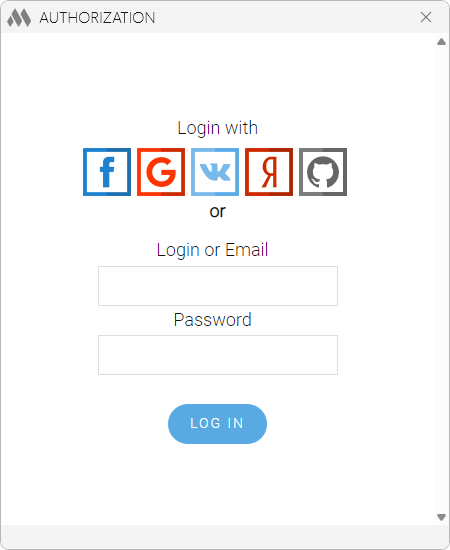 IMPORTANT! To enter your personal account using authorization through social networks, you first need to link social networks to your personal account on the site! Otherwise, a new account will be created on the site!
Upon successful authorization, your basic data (name, login, email), as well as data on your purchased licenses will be received and displayed: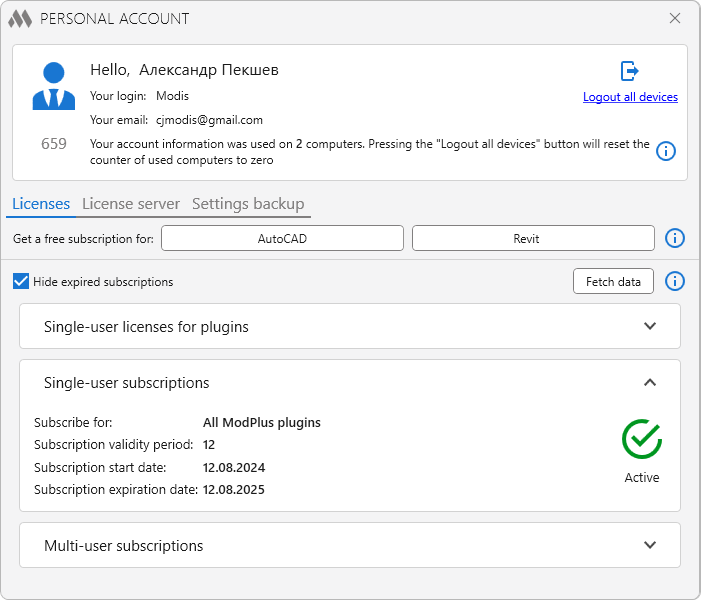 If you have purchased enterprise subscriptions through your account, they will only be displayed for informational purposes. The use of corporate subscriptions continues to run via LAN license Server or Web License Server.
You can use your account information on up to 3 computers. In case of exceeding the limit, your account will be blocked. When you log out of your personal account, the information about the computer you used is cleared on the server. If you click Logout all devices, all computers that used your current account information will need to be reauthorized, and the used computer count will be cleared to zero.
Please note that the data is synchronized with the account on the site each time you open a personal account.
Settings backup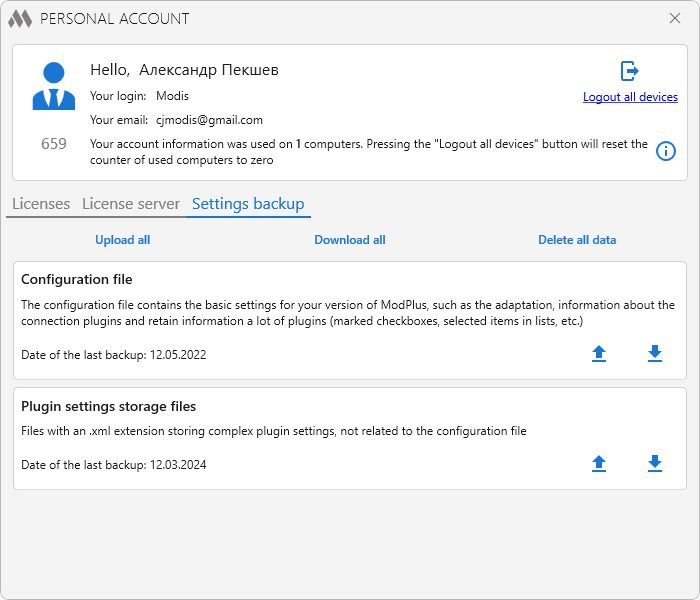 In this section of Personal Account, you can work with a backup of the main settings (configuration file) and plugin settings (xml-files of plugin settings, located in the UserData folder). Backups of settings are saved on the ModPlus server and allow restoring settings on different computers or after reinstalling ModPlus. Settings backup is available only for registered users.
Work in the absence of access to the site and web services ModPlus
When you first start your personal account, you will see the following items: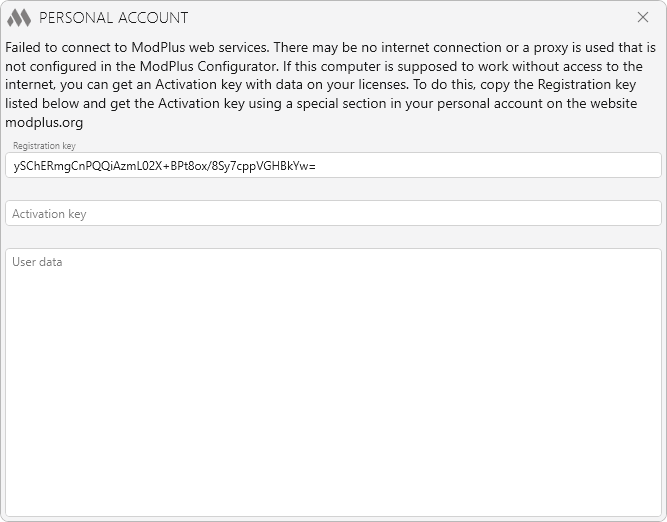 The registration key allows you to identify your computer. With the registration key you can get an activation key that contains all the required information on your account and licenses. To do this, you need to use a special request form in your account.
When you enter the activation key you received, basic information about your account and licenses will be displayed: