Revit. Apartment Layout. Several sources
In the Apartment Layout plugin there is such a concept as sources - the data needed to calculate and type apartments. The sources are represented by one table "Room matrix" and one table "Apartment types " with the ability to export/import to Excel. However, user experience has shown that sources can vary from project to project, and today we have released an update to the plugin providing for such a case.
The new version of the plugin now features a drop-down list with a named table selection on the "Room Matrix" tab and the "Apartment types" tab: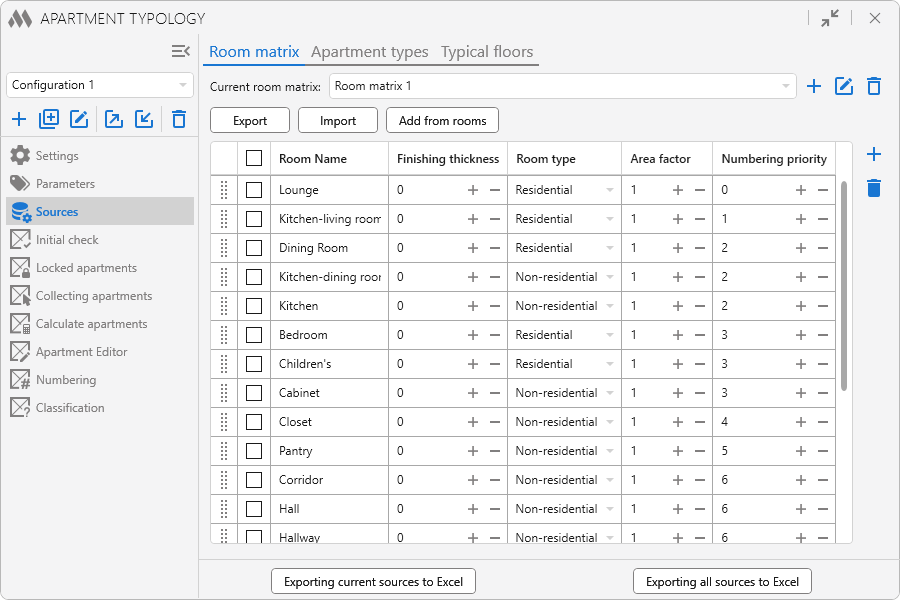 So you can now create several different "Room Matrix" tables and several different "Apartment types" tables. You can also give them their own unique names to make it easier to navigate. The table selected in the drop-down list is the current one, i.e. it will be used by the plugin's algorithms.
We have also added the ability to export the current sources and all sources to Excel. In the first case you will get one Excel file with two sheets (matrix and apartment types), and in the second case you will get one Excel file with all your matrices and apartment type tables.
Enjoy your work with ModPlus!
Комментарии для сайта Cackle