Revit. Copy elements. Duplicate filters and views, redesign settings, and use sets
Introducing the updated version of the Copy Elements plugin, the important changes of which we will cover in this short article.
We often get questions like "Why are copies with a number created if I select such and such option?". These questions are the result of our shortcomings: we made the copy settings so obscure that we even started to get confused about them. That's why we decided to rename the settings options, add separate options for some types of elements and give detailed descriptions for each setting: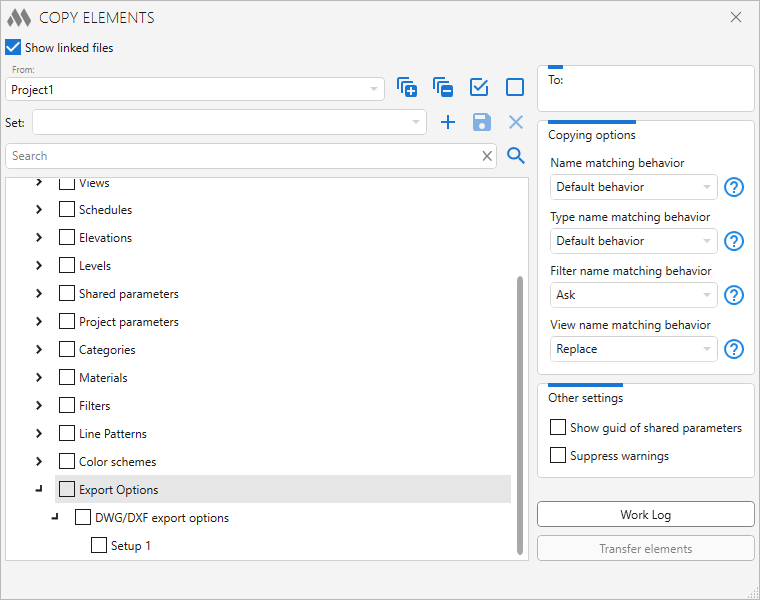 And as you may have noticed - we added copy-and-replace option for filters and views (types were already there before, but not configured separately)!
If even in this form it is not clear to you, be sure to write to us and we will figure out how to improve it!
Also in the new version you will find sets. Or as they can be called in another way - presets. You check the types of elements you need to copy in the tree and create a new set. And next time you just select the desired set to check the same element types in the tree.
Enjoy your work with ModPlus!
Комментарии для сайта Cackle