New plugin for Revit. Type manager
Introducing a new plugin for Revit - Type manager!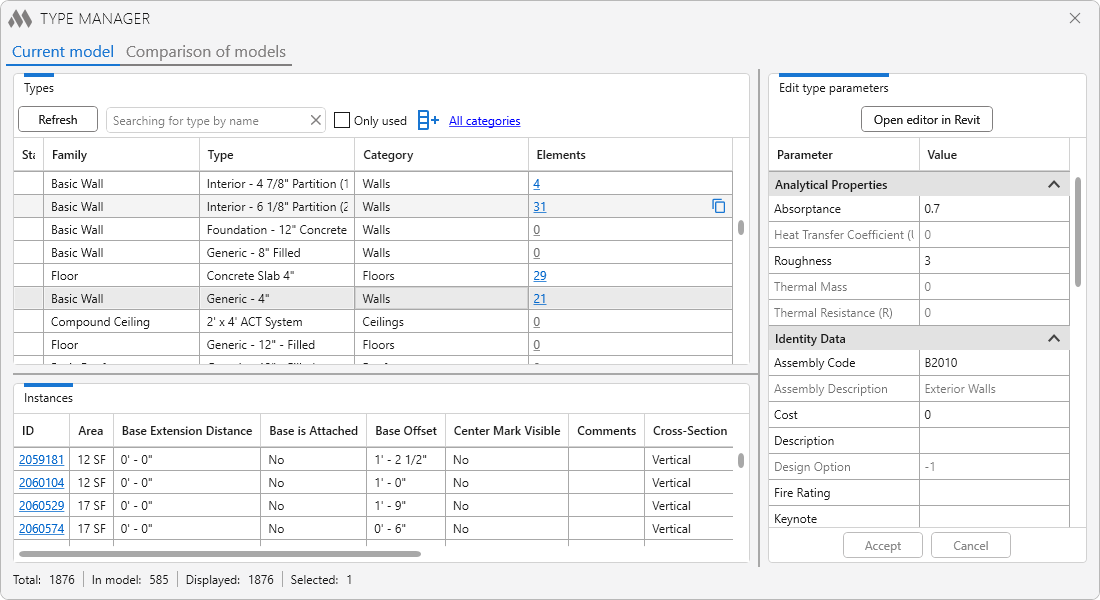 This plugin performs two important functions:
First - it allows you to change values of the same parameters for several Types at once!
Second - it allows you to compare the values of parameters of Types between documents!
At the same time you will be able to sort and filter Types, as well as view parameters of all instances in the model
This plugin is based on the technologies of Development Systems, a strategic partner of ModPlus.
Enjoy your work with ModPlus!
Комментарии для сайта Cackle