Revit. Active tab context menu. Sort tabs
We are pleased to introduce a new built-in service for Revit Active Tab Context Menu, with which you can perform a number of useful actions and also enable tab sorting!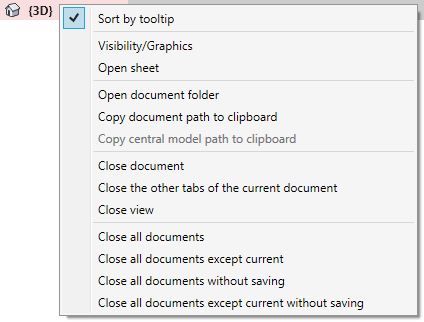 You can learn more about the new service in our short video:
Enjoy your work with ModPlus!
Комментарии для сайта Cackle