Batch settings backup
At the end of 2019, we added the ability to create a settings backup. Our idea was to be able to save settings for plugins that store their settings in separate files. ModPlus adopted the xml format to store all settings.
As time passed, the number of plugins grew, so did the number of items in the "Settings backup" section. And we realized that this will not do! And today we present you the renewed system of a backup of settings - batch!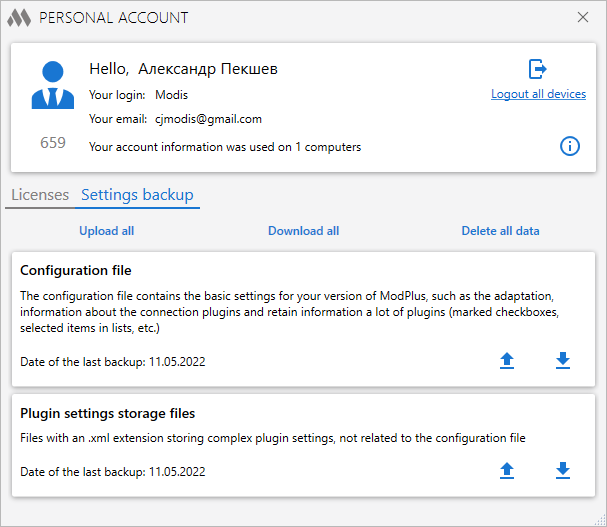 Now all settings of all plugins are saved in one item, and you can always have actual settings of plugins on different working computers!
Enjoy your work with ModPlus!
Комментарии для сайта Cackle