AutoCAD. Updating the "Specifications" plugin and removing the "Normative base" plugin
It's been a long time since we started revamping the product database mechanisms in our AutoCAD plugins for a better one. The Product Insert, Products to table and Product position plugins were updated. Two plugins - Specifications and Normative base - remained to be redone.
And today we finally released an update to the Specifications plugin. Externally you will hardly notice the changes, except for a few changes in the window design (e.g. moving items in specifications by dragging and dropping with the mouse). But internally, the plugin has been completely rewritten. We certainly tested everything we could, but there is always the possibility of the presence of bugs, which we have identified. So we are waiting for your feedback as soon as possible, if you suddenly encounter bugs.
But we decided to remove the Normative base plugin completely. Why we decided not to spend time on rewriting and maintaining it is fairly obvious in the launch statistics for 2022: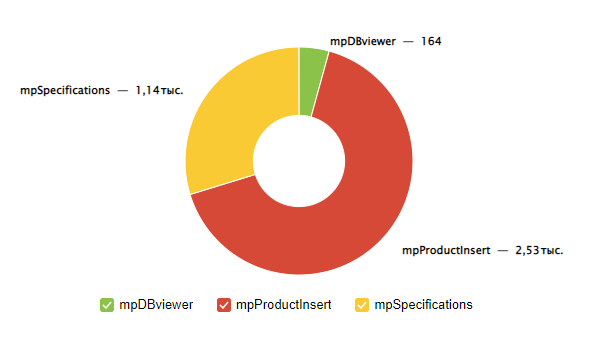 Комментарии для сайта Cackle