Revit. Model cleaning. Cleanup views, empty worksets, and unused filters
Today we released an update to the Revit plugin Model cleaning and we want to tell you a little bit about the changes.
The first thing that will catch your eye is the new Views tab: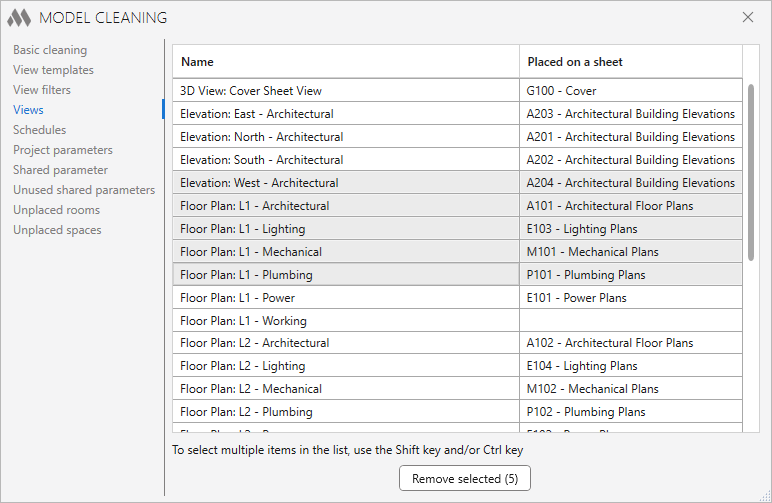 On this tab you will see a list of views for the current document, with the exclusion of schedules. For each view, it displays information about the sheets on which the view is placed. You can delete all views except the active view. Also from this tab (and from the Schedules tab) you can open a view by double-clicking it.
On the main cleanup tab, new options await you:
Remove all unused filters - removes all filters that are not used in any view templates.
Remove all empty worksets - removes all worksets that have no elements and are available for deletion by the current user. There is an important nuance for this option - it is only available from version 2023, as the necessary methods in Revit API were added in version 2022.1, but we don't have such a minor version division.
And a small but important change that definitely needs to be mentioned: the Project Parameters and Shared Parameters tabs (formerly called Project shared parameters) have a Search function that searches for a parameter in schedules, families, Project Information, and filters. Before the update, this option only searched for the parameter in family types, but in the new version it now searches in family instances placed in the model as well.
Enjoy your work with ModPlus!
Комментарии для сайта Cackle