New plugin for Revit. Search and replace
Introducing a new free plugin for Revit - Search and replace!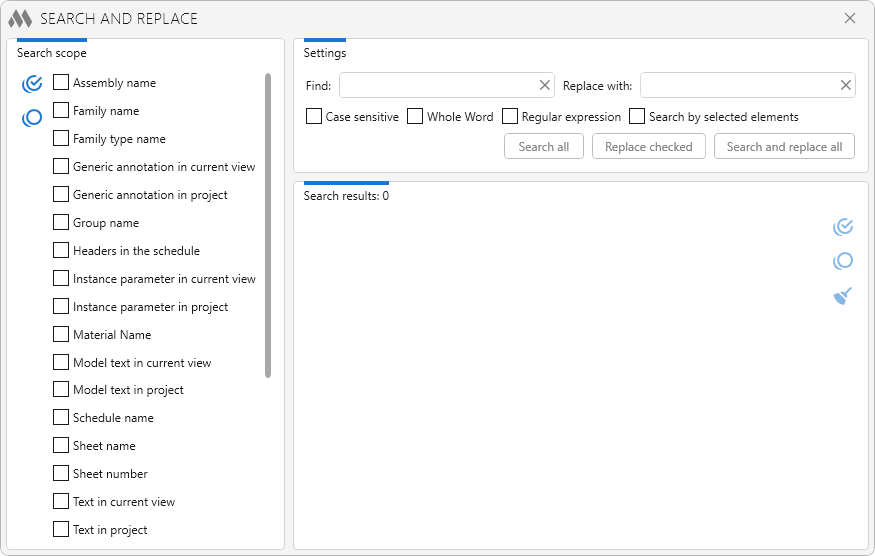 For this plugin we did not record a video - everything is obvious, but we would like to note the distinctive features:
the plugin window does not block the Revit window.
search is performed only in the marked search scopes. We are always happy to hear your suggestions for additions to the list.
search works with regular expressions (except for search in test notes).
We are sure that the new plugin will be useful for your work!
Enjoy your work with ModPlus!
Комментарии для сайта Cackle