Revit. Dimensions on plan. Redesign and pile processing
Initially, the Internal dimensions on plan plugin had only one job - to create dimensions on a masonry plan (i.e., a plan with walls and grids). Then we got a request to make a column dimensioning plugin. We decided not to create a new plugin, but to complement the existing one, as functionally these tasks are similar. And then we started getting requests for other similar tasks. And we realized - it's time to redesign the Internal dimensions on the plan plugin!
And today we're happy to present you with an updated version of the plugin, which is now called Dimensions on plan.
First - we've broken down the functionality into completely self-contained tabs. That is, the Dimensions on plan plugin is now several plugins in one.
Secondly - for each tab we added a little description, as users often do not understand what the meaning of the first tab. Now it should be clearer.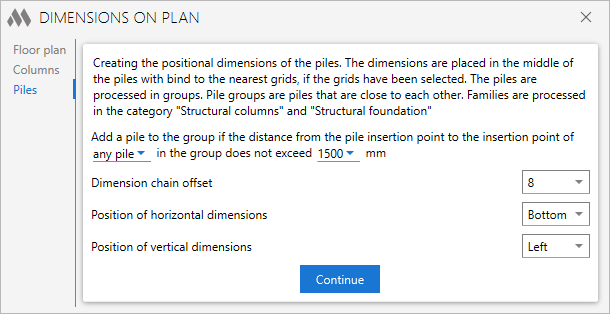 Third - we have added a tab "Piles", which will speed up the creation of dimensions on the plan of the pile field.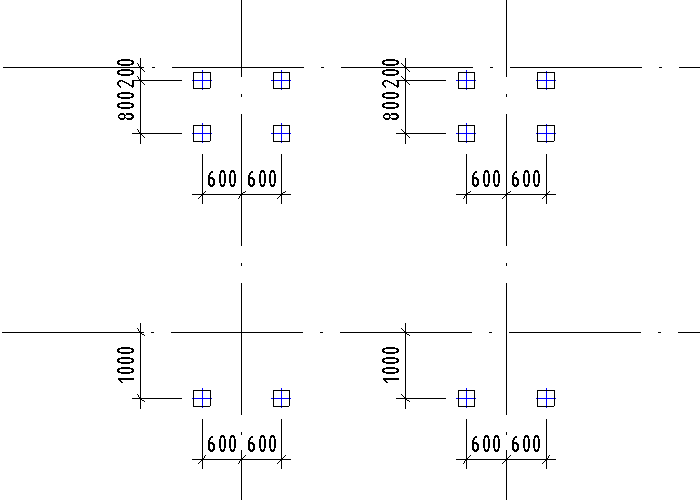 In the future, we will certainly add new functional tabs to the plugin.
Enjoy your work with ModPlus!
Комментарии для сайта Cackle