Revit. Parametrization. Formula fields and two new strategies
After the release of the Parametrization plugin, we started getting feedback with examples of custom formulas. And some of those formulas were just really voluminous, which made it hard to perceive them in the formula editor. So, meet the new formula editor feature - Fields: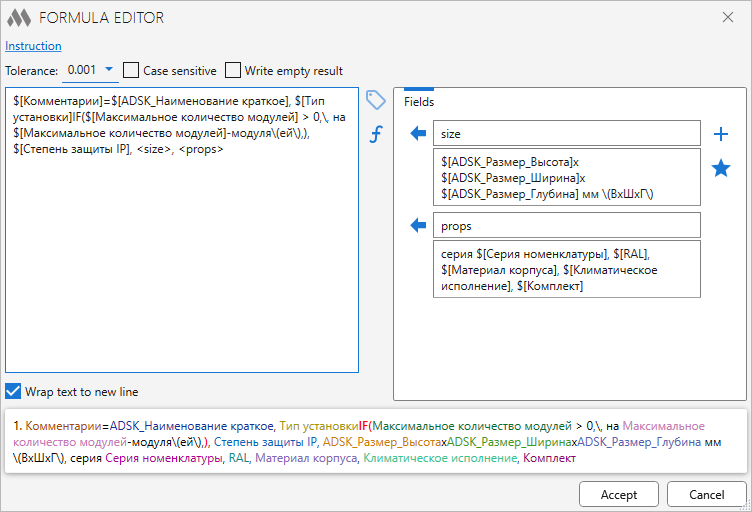 With Fields, you can take out entire chunks of a formula and replace them with keys. It's like a constructor where you can create a formula from small parts. You can paste fields into each other, and add them to your list of favorite fields, and then reuse them in other formulas!
In addition to Fields, today's plugin update also contains two new strategies:
RoomBoundaries - the strategy allows you to process elements that are room boundaries
ConnectionSubElements - the strategy allows you to process elements in the Structural Connections: plates, bolts, etc. Due to the nuances in the Revit API, the strategy has a number of limitations, which are described in the plugin itself.
Enjoy your work with ModPlus!
Комментарии для сайта Cackle