Revit. Sheet export 3.0. Custom formats, settings configurations, and other new features
Unexpectedly a lot of suggestions for improvements to the Sheet export plugin we have received since the release of its first and second versions. And now it's time to release version 3, which adds a lot of new features. And in this article we will briefly tell you about all the new features.
We didn't like the presets window either, so we removed it. The settings themselves have been moved to the upper part of the plugin window:

You may also notice that reading sheets is now done by button, allowing you to reread the sheets if needed. At the same time, you can enable automatic reading at startup.
At the top right, you will find a new button that opens the create user formats dialog box: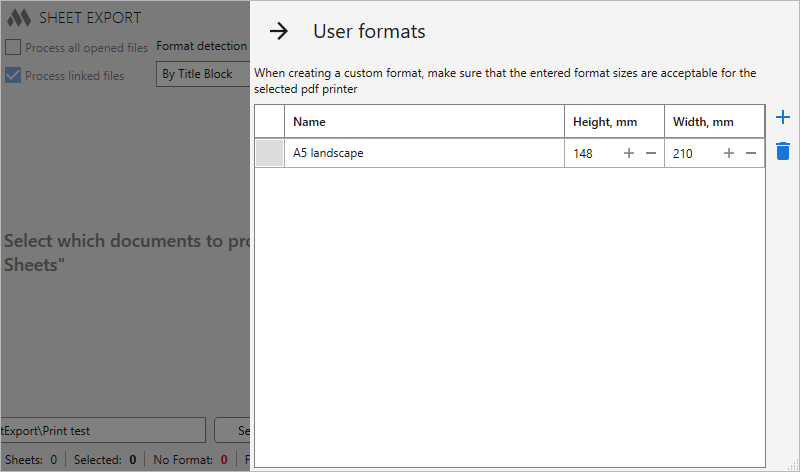 In the lower part of the window, you will immediately notice the redesigned switches (they made the usual checkboxes) and the new export formats - DWF/DWFx:

You will be greeted by three new features in the Sheet Tree:
- you can now select multiple sheets (with Ctrl or Shift) and check them all at once by checking any of the selected sheets
- color settings are now saved locally for each file
and now you can save selected or checked sheets as a print set: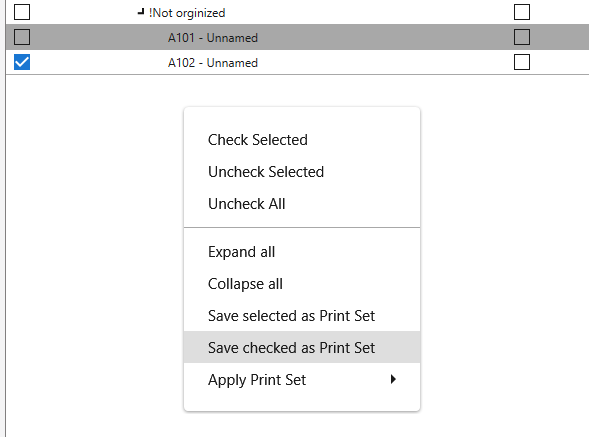 And a lot of changes are waiting for you in the settings. And the first one you will see at the very top is that you can now save your settings by configuration: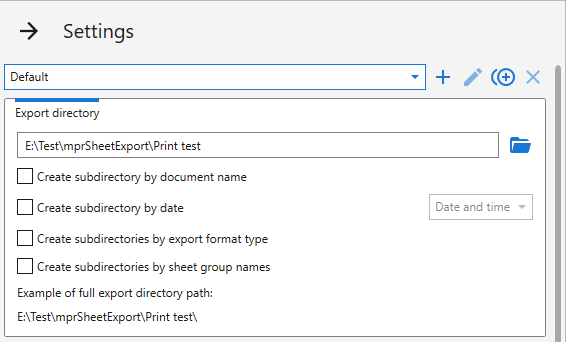 In the export path settings, a new option Create a subdirectory by date has been added with three options for the directory name - date and time, date, time. In this group, you will also see an example of the full export directory path.
In the PDF export settings group, you will see a new option Content trim:

If you enable this option, the PDF will be trimmed to fit the content. For example, you have an A5 sheet format and you printed it on A4 format - with the trimming option enabled in PDF you will get an A5 sheet.
By the way, the merged PDF now adds bookmarks by sheet. We did not turn this option on/off and bookmarks are always created.
Below you will see the new DWF/DWFx export settings settings group: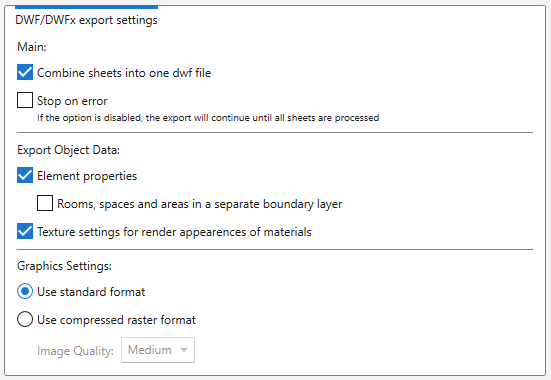 There is generally nothing to describe in these settings, as they duplicate the standard settings.
At the very end you will find the updated file name generation settings and the new merged file name generation settings: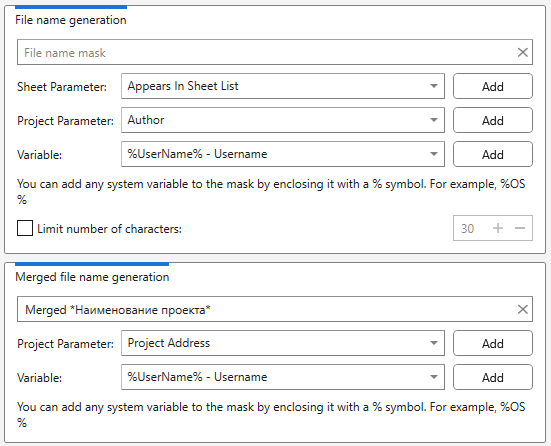 You can now add project settings (Project Information), system variables, and date items to the mask. The merged file name formation settings apply to merged PDF and merged DWF/DWFx, respectively.
And in addition to the new features, there is one removal - for technical reasons, we have removed support for the printer PDF-Xchange Lite.
Enjoy your work with ModPlus!
Комментарии для сайта Cackle