Revit. Favorite Commands
There are more and more plugins for Revit in ModPlus, and we don't want to divide them into different tabs on the ribbon. Last year, we made a switchable menu that allowed us to put all the plugins under one tab on the ribbon, but that doesn't solve another problem - different users more often need different plugins that could be in different switchable menus. It would be more convenient to have the most popular plugins at hand. And although the Configurator allows you to build a menu "by yourself", we think this is not the best solution and we may even remove this feature over time.
And today we are pleased to present you a solution to this problem - service Favorite commands! Just move your favorite commands to the list of favorites: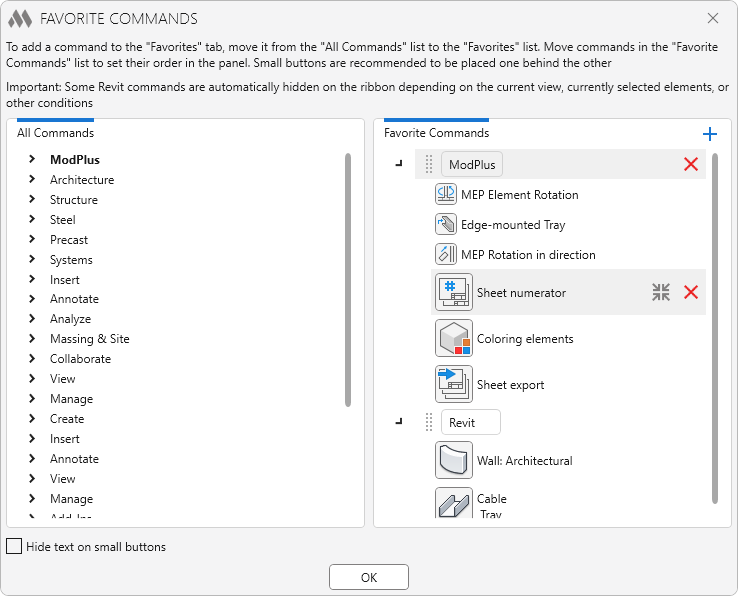 and get a "Favorites" panel with your favorite commands in the ribbon:

Enjoy your work with ModPlus!
Комментарии для сайта Cackle