Switchable Revit menu
ModPlus keeps increasing the number of plugins for Revit and we've reached the point where there's not enough space on the ribbon anymore. And what's the most logical thing to do in this case? Right - create new tabs on the ribbon. But users don't like a large number of tabs, so we had to find another approach. And we found it!
We present you switchable menu!
First - in the Configurator you can now define a parent menu for each group: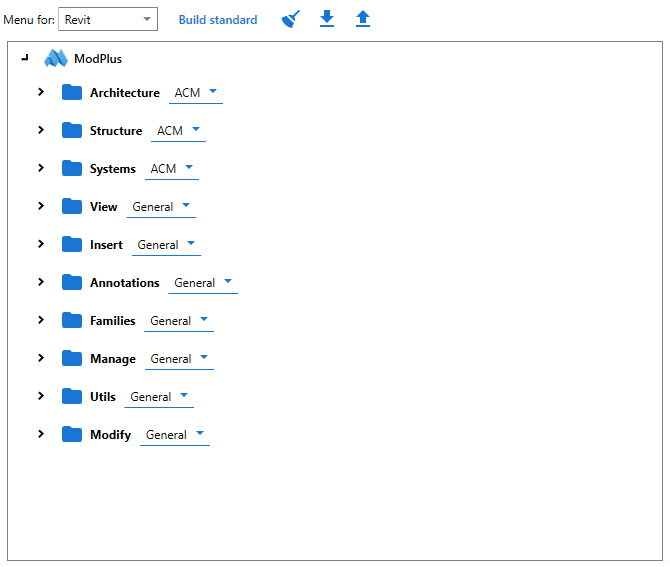 Second - in Revit itself, the ModPlus tab now has the ModPlus panel first instead of last. And it now has a drop-down list with switchable menus. Depending on the menu you select, the tab will display different buttons:

For now, we decided to make only two menu items: General - all plugins not related to architecture, structures and MEP. ACM - respectively, all plugins related to architecture, structures and MEP. This is enough for now.
To implement this functionality we had to make a lot of changes to the Installer, Configurator, Auto Update Module and Working Libraries. So firstly - make sure that you installed all the updates, and secondly - if you suddenly built a ribbon without switchable menus, run the Configurator and configure the menu (it is recommended to build standard menu).
We hope this update is to your liking! Enjoy your work with ModPlus!
Комментарии для сайта Cackle