Revit. Autosave
Multiple times users have written to us asking us to make an autosave plugin. We hadn't planned to do so, since such plugins are available in the AppStore. But time passed, and we changed our minds for several reasons: one of the existing plugins is not updated (although you can make it work on new versions of Revit, but not everyone knows how), another of the existing plugins is paid, and just we wanted to make ModPlus even more useful!
We did not make a separate plugin, but made a built-in service, similar to the Coloring tabs. Which means that the service is free and is available in the settings window immediately when you install ModPlus.
The service is based on the R AutoSave plugin by Bim2B (by Dmitry Talalaev)
To make the service as clear as possible without any help, we added a description of its work directly in the settings window: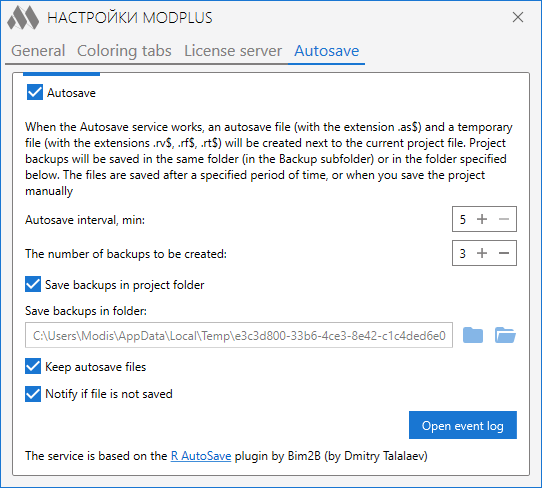 Update the Revit working libraries, enable the Autosave service and enjoy the work!
Комментарии для сайта Cackle