Revit. AutoSave. Removing the backup functionality
The autosave service presented a couple of days ago was developed based on the R AutoSave plugin from Bim2B. After publishing the service and discussing it with our users, we concluded that most of the features were unnecessary! Revit itself saves backups, and creating a temporary file did not really do anything.
So today we updated the working libraries of Revit and removed the backups and the temporary file from the autosave service.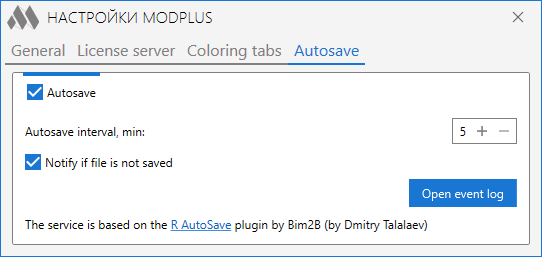 Although now our service is completely different from the Bim2B plugin, we decided to leave the note that this plugin was used, because that was originally the case. And also, because Bim2B are our friends!
Комментарии для сайта Cackle