Evolution of the "View Filters" plugin
More recently, a plugin called View Template Filters was released - a small and simple plugin that allowed you to copy filters between view templates while preserving graphics override settings.
And I thought about the plugin like this: "A little feature - I'll do it and forget." Oh, how wrong I was! Literally on the very first day after the release, I was showered with suggestions regarding this plugin. And most of the suggestions were the same.
And for whom are all plugins made? That's right - for users! And so I'm glad to present you the evolution of the plugin:
Plugin renamed to View Filters
The plugin now allows you to copy filters both between view templates and between views
Search is now available in both lists
Filtering is also added to both lists, similar to Revit
Added commands to collapse/expand and check/uncheck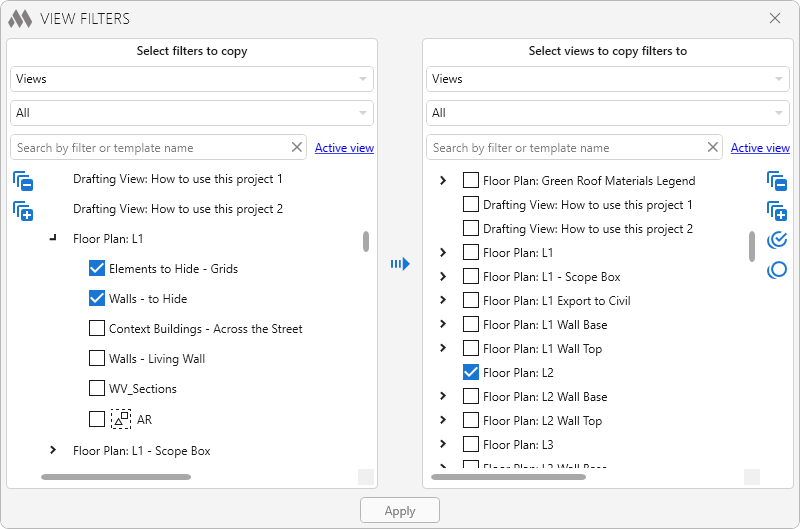 Hopefully the plugin will now satisfy more of its users' needs!
Enjoy working with ModPlus