ModPlus and Avast Antivirus

Avast - quite good and high-quality antivirus, which is both paid and free. But there is one nasty little thing in it - it can interfere with the ModPlus plugin!
In general - if you are the owner of such an antivirus, then I recommend that you read this article. Although, perhaps, the owners of other antivirus programs, too
Attention! This article was translated using an online translator, so menu items may have incorrect names
About the work of the plug-in on a computer with the antivirus Avast, I already mentioned in the section FAQ. But there was described a specific case - the configurator opens, works for a few seconds and reboots. And recently I was confronted with the fact that the configurator can not open at all without telling about the reasons. Faced this at work - on the computer of some of my colleagues could not get to run the configurator. And at about the same time, the forum described a similar problem. By some tests and logical reasoning, the reason was found in the installed antivirus.
Therefore, if you are the owner of Avast antivirus (and any other), then in order to avoid such problems, I advise you to immediately add the ModPlus plugin to the antivirus exceptions. Describe the example of the anti-virus Avast:
1. Open the main antivirus window and look for the access button to the settings. The version of them is constantly changing and the appearance too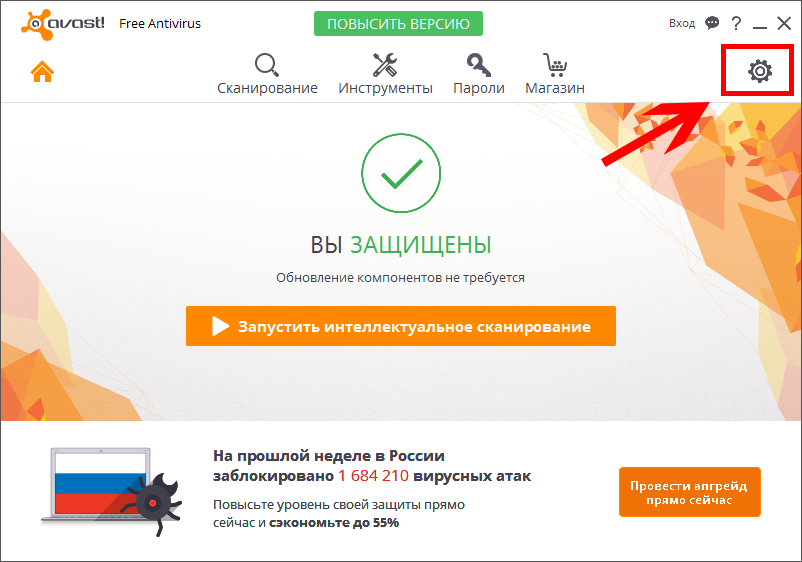 2. In the settings menu, we find the Active Protection section and the File system screen subsection. It must be turned on. Go to the settings screen of the file system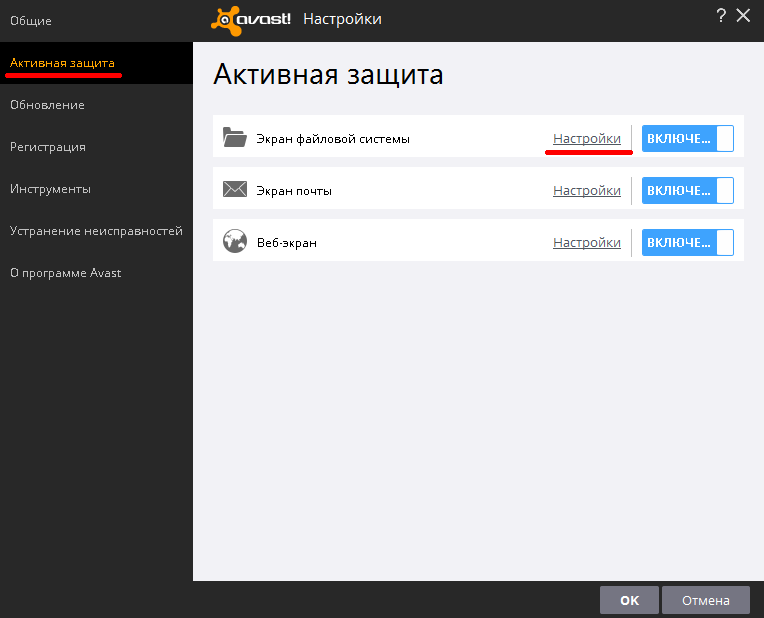 3. We find the section Exceptions. You will see a list of ways to exclude and various checkmarks. In principle, it does not matter much to us - just leaf through the list to the end - there will be an empty line for adding the path. Click the button Overview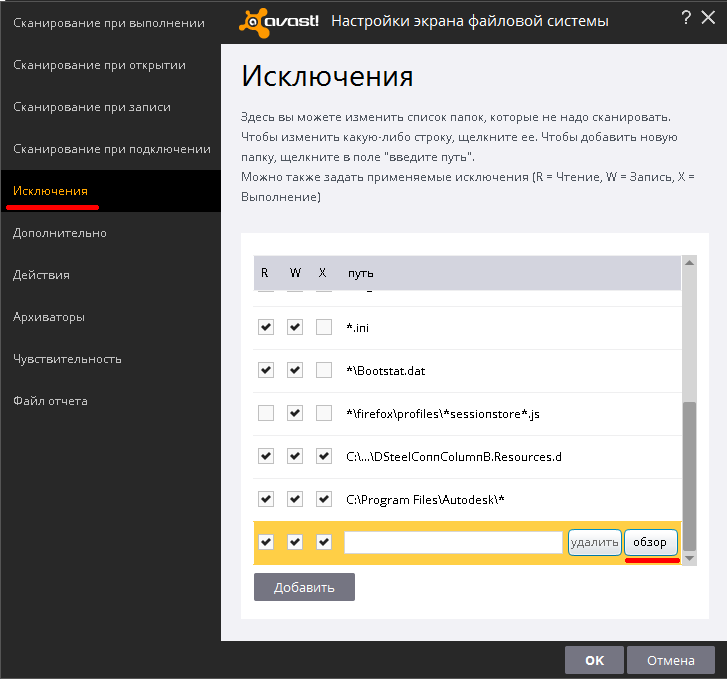 4. In the opened window we find the path to the ModPlus folder and put a tick on it. All the checkmarks on the folders inside will be automatically delivered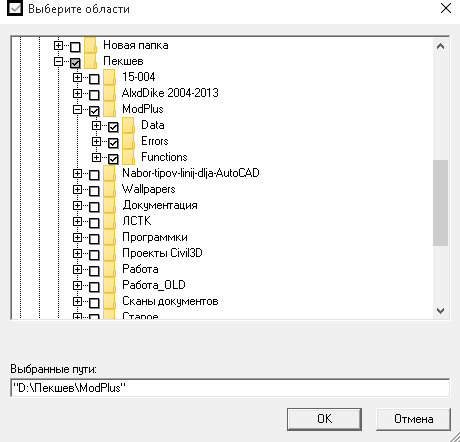 Well and all - we press OK yet we will not get on the main window of the antivirus. We close it. Now when you run the configurator, the antivirus will know that this is not a malicious spyware and that it does not hurt your system =)
Have a nice work
Комментарии для сайта Cackle