Revit Context Filter: AND/OR Condition and Exclude elements from Selection
Today's update of the recently released context filter contains new features that users have requested. You can immediately notice them in the screenshot: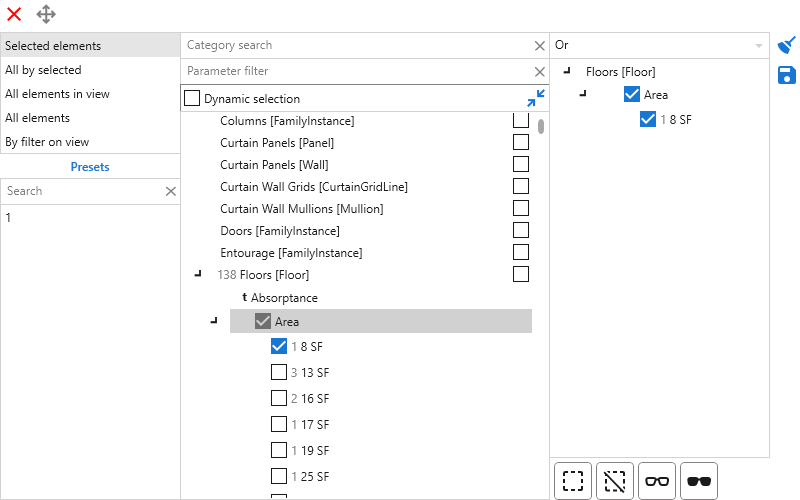 Firstly, the AND/OR condition, which you may notice at the top of the third list. If the OR condition is selected, then all elements that match at least one parameter value are processed. But if the condition is AND, then only those elements that have all the parameter values ​​within the category from the third list are processed.
Secondly, one more action is added: to exclude checked elements that match the filter condition from the current selection. This action is available only if elements were selected when the filter was started. Which is logical.
Thirdly, one more additional check is added before starting the filter: that the current Revit window to which the filter belongs is active. This fixes filter run problems with multiple open copies of Revit, one after the other. But at the same time it imposes some limitations. For example, if you click on something in the properties palette, then the Revit window itself becomes inactive, and to call the filter, you must first click on the mouse in the active view. I think you can get used to it.
Enjoy your work with ModPlus!
Комментарии для сайта Cackle