Mean line between curves
If you suddenly do not know, then the plug-in has a community in the VK. And today in discussions there I was asked to make a new function that builds an average line between two polylines.
The function was not difficult, so I left it for writing one evening =) Although, I did not think over all the nuances that may arise in its work - this task I assign to users!
Meet – collection of functions for working with polylines (from version 1.1.0.0) added one more feature "Construction of the middle line". The middle line is built between the two specified curves, which means between segments, polylines and splines. Naturally, these pairs do not have to be equal.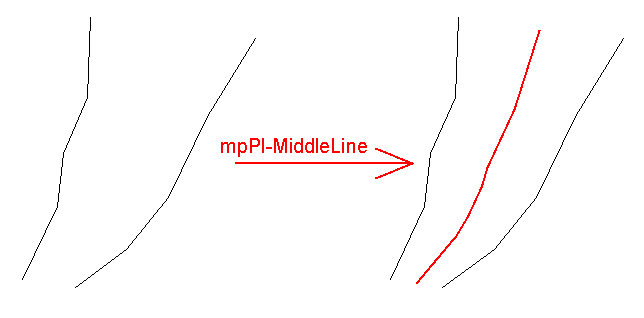 Naturally, my version is different from the existing analogs! Namely - in my version, the constructed middle line can be immediately simplified! Those. remove from the polyline points that lie on the same line (this function is also separate). In general - fewer words! Upgrade and try!
P.S. I apologize that there is still no certificate. I do not like to do them, and the free time is not enough now
Комментарии для сайта Cackle