ModPlus for Revit. Sheet copy: new sheet name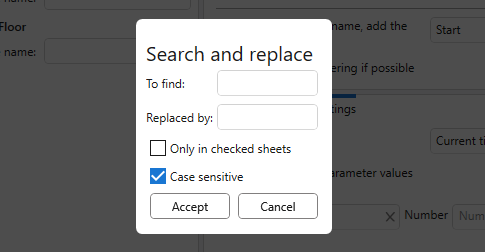 The Sheet Copy plugin gradually turns from a small plugin into a multifunctional harvester. I don't know if it's good or bad. But almost all innovations are added at the request of users.
And today I present you another innovation - now you can completely change the name of the sheet for duplicates. You will notice the corresponding property in the list of sheets in the left part of the plugin window.
And to make setting new sheet names more convenient, I added a dialog to find and replace text in new sheet names.
I hope this new opportunity will be useful. Enjoy your work with ModPlus
Комментарии для сайта Cackle