Digital signature of the ModPlus plugin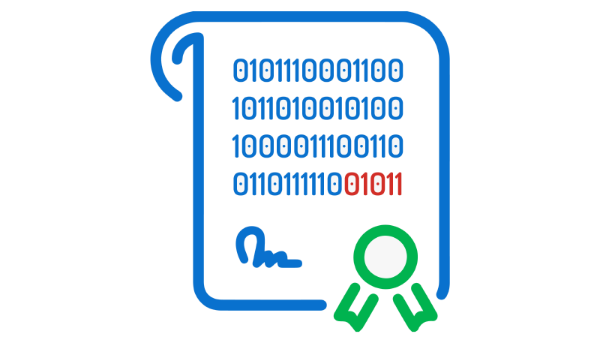 In the past news (here and here) I wrote about three important steps towards the implementation of the ModPlus plugin in design organizations. And finally, the third step has happened - adding a digital signature!
For users who do not really care what it is, I'll tell you about the main visible plus - now when loading a plugin into AutoCAD or Revit you will see this window: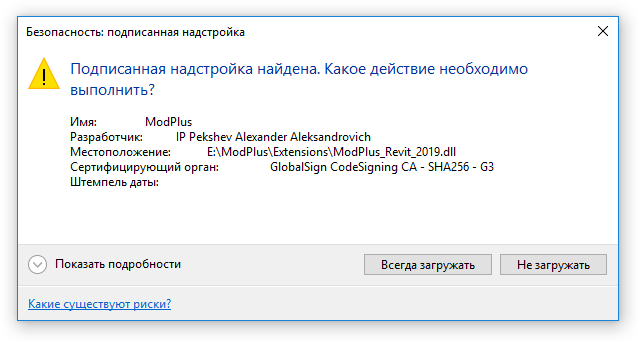 As you can see in this window now displays information about the developer and the certification authority. And now there are only two buttons to choose from. So, by clicking the "Always load" button, you agree to use the plugin and the next time, after updating the plugin, this window should not be.
Well, for those who are interested in what gives a digital signature (especially for representatives of design organizations reading this article) I will attach an explanation from the website of the certifying organization:
Code Signing Helps Prove
Content Source:
Code Signing identifies that the software or application is coming from a specific source (a developer or signer). When software is downloaded from the internet, browsers will exhibit a warning message stating the possible dangers of downloading data, or display an "unknown publisher" warning. Code Signing removes the "Unknown Publisher" security warnings and identifies the Publisher's name (ie. Organization Name).
Content Integrity:
Code Signing ensures that a piece of code has not been altered and determines whether code is trustworthy for a specific purpose. If the application/ software code is tampered with or altered after digitally signing, the signature will appear invalid and untrusted. Signing code is beneficial for users downloading applications and beneficial for developers. Users are assured who they are downloading software from and can decide whether or not to trust the source. Developers can mark their "brand" and protect their software from unwanted changes
Here are the main steps that make ModPlus not just a craft, but a full-fledged serious product. Now it remains the case for small things - implementation in an organization ... Does anyone have any idea how to crank it up? =))
Комментарии для сайта Cackle