Revit. Beams, Columns reinforcement. Use of connectionless geometry, hooks for all preferred shapes and other modifications
Today we have released an update of two plugins at once - Beams reinforcement, Columns reinforcement - and in this article we will talk about the innovations
Now, when analyzing beams, columns, you can specify what geometry to use - with or without taking into account connections. This option will be useful when you have beams connecting to slabs, or columns connecting to walls. For example, if you disable the option, you will get the following result: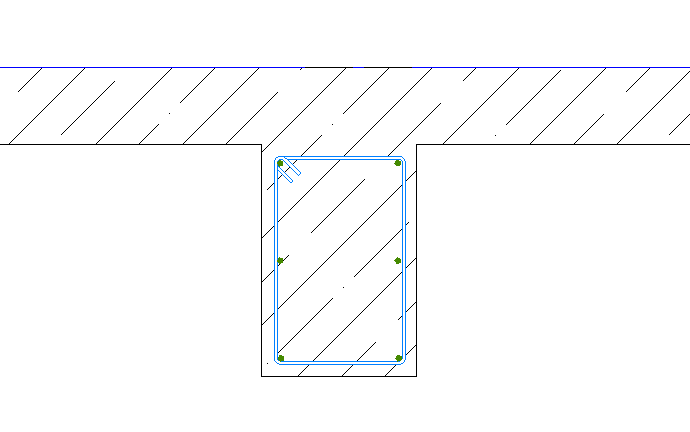 And if you turn it on, you'll get this: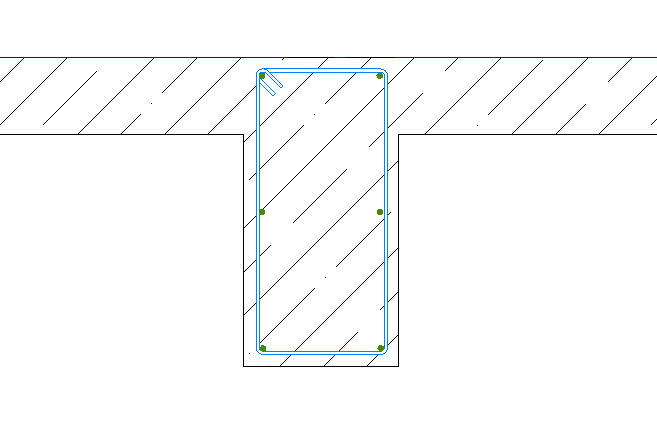 When you enable/disable the option, you have to reanalyze and re-group the elements. Keep this in mind when working.
We have completely rewritten the window for editing the preferred shapes of rebars. Now you can set hook types for all shapes with hooks, and even set only hooks without setting the shapes themselves! Of course, in the future we will update this window in the rest of the reinforcement plugins as well.
In both plugins, you can now specify both bar spacing and bar center spacing in the working rebar spacing edit dialog: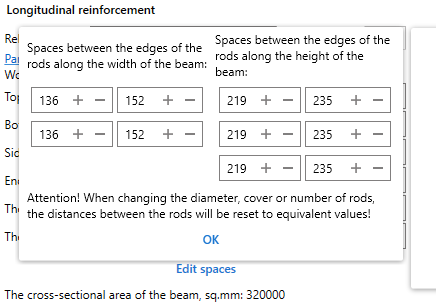 Plus - we've corrected some bugs in the distance editor and some errors in the section rendering in the plugin window.
In the Beams reinforcement plugin, you can now separately specify a cover layer at the top, bottom, sides and ends: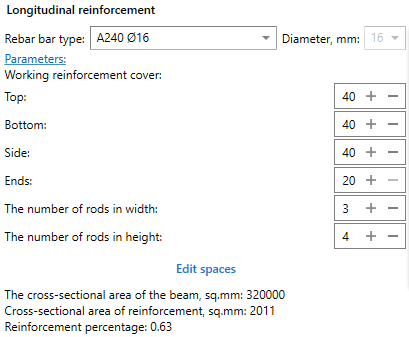 Also:
reduced the minimum allowable distance between working rebars from 50 mm to 25 mm
added filtering of families selected for processing by the "Material for Model Behavior" property
added correct behavior of the plugin window (on top of the Revit window, but not on top of other application windows)
And fixed some known bugs.
Enjoy your work with ModPlus!
Комментарии для сайта Cackle