Termination of Support Revit 2015, 2016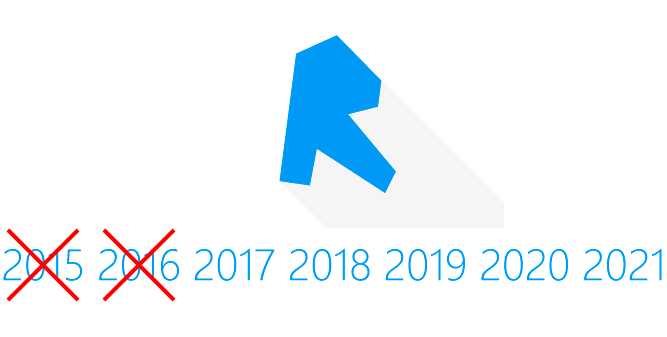 Starting today, support for Revit 2015 and Revit 2016 will be phased out.
The reasons for this event, as in the case of AutoCAD 2010-2012, are quite simple and obvious:
Firstly, a big difference in the API. As you can see, many plugins do not already have a version for 2015 and 2016 Revit, since the API of these versions is trivial without the necessary functionality.
Secondly, the lack of users of these versions. Of course, there are users, but 8 out of 1,465 users for the current month are a very low indicator.
Discontinuation of support will occur gradually: the ModPlus_Revit_2015.dll and ModPlus_Revit_2015.dll libraries will be deleted, the Configurator and the auto-update module will be changed, the plugins installation files will be deleted and the appropriate changes will be made on the site.
I am sure that this news will not upset anyone =)