New plugin for Renga: Batch Sheet Export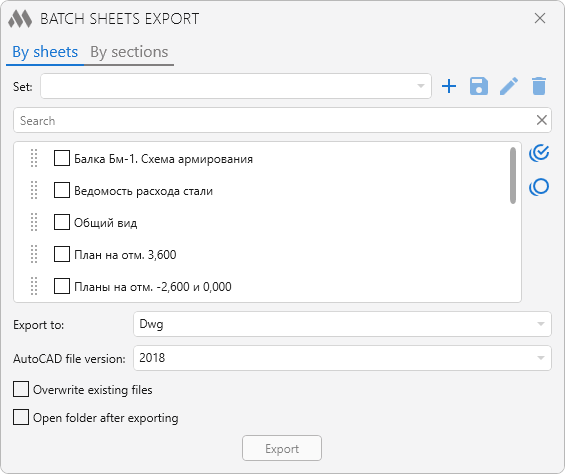 As in the case of the Filterfunction, this function is just as simple and does not require a special description. It allows you to export all selected sheets to dwg/dxf. The export itself is carried out by Renga itself.
I did not record the video, but I really hope that the main IT evangelist of Renga, Alexander, will do it for me with pleasure =)
And by the way, this is a jubilee function - it has been added to the ModPlus plugin on the 50th in a row!
Комментарии для сайта Cackle