Personal account. No more bindings, registration keys and activation keys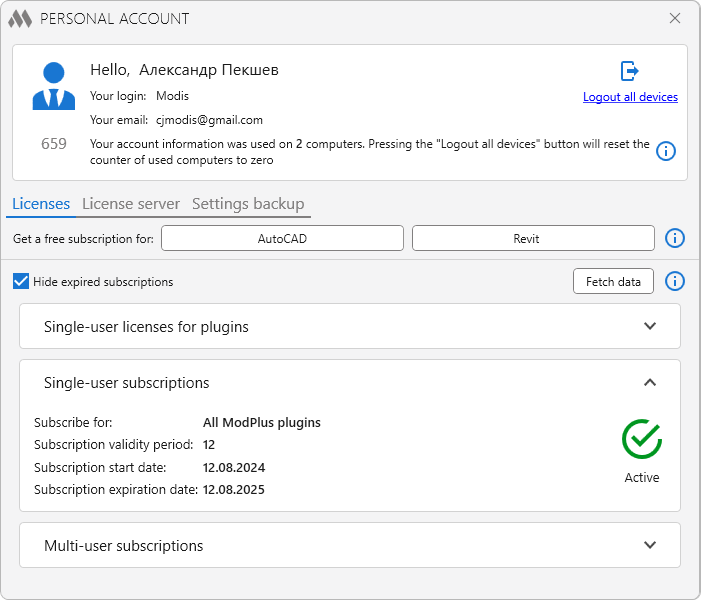 I am pleased to present You a new opportunity – Personal account!
Now there is no need to bind ModPlus to your hard drive or Google account, no need to use the registration key and activation keys! Just synchronize with your account and all – the program will get all the necessary information on your purchases and all purchased licenses will be active. Comfortable? Yes!
Of course, we didn't get rid of the keys at all. Operation of corporate subscriptions remains in the same mode and activation key is required for offline activation (if there is no access to the internet). But this rather exceptions and special moments.
I hope the innovation will simplify the work with ModPlus and everyone will like it! And we will continue to do amazing things and more!