Revit. Sloping slab reinforcement, mirroring meshes, and other changes
Today we've released a major update to the Slabs Reinforcement plugin, and this article will briefly describe what's changed and added
The plugin can now handle sloping slabs!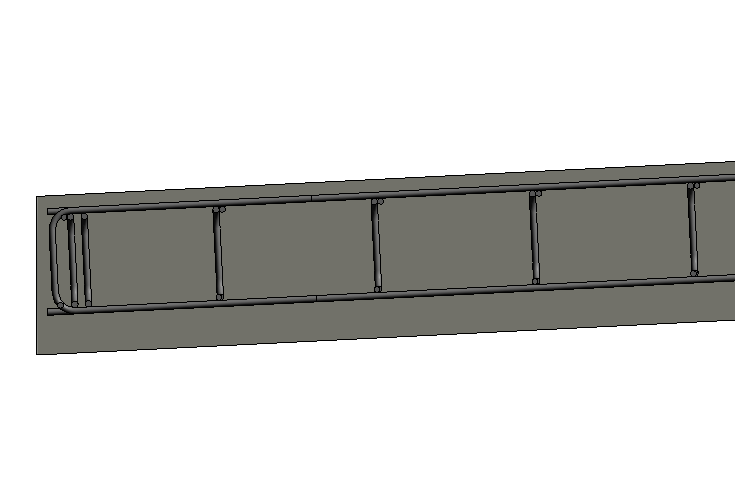 Repeatedly we have been asked, and we have added the ability to choose the orientation of the bottom mesh – co-directional or mirroring the top mesh:

The only limitation is that you can't use the co-directional option if you do all of the background reinforcement with one instance of Area Reinforcement. But here we are powerless to change anything, so we just display a warning.
Speaking of options for creating Area Reinforcement - we've added another one: for each mesh. You now have four options to choose from:

In this update, we decided to remove the slab options window and replaced it with a pop-up dialog when you click the "Select" button: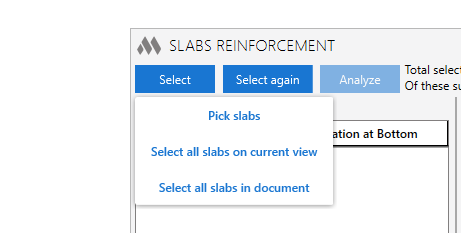 We will make the same change later for all the other reinforcement plugins.
Now you can configure separately the U-shaped bars in the ends of the slabs for the longitudinal and for the transverse direction: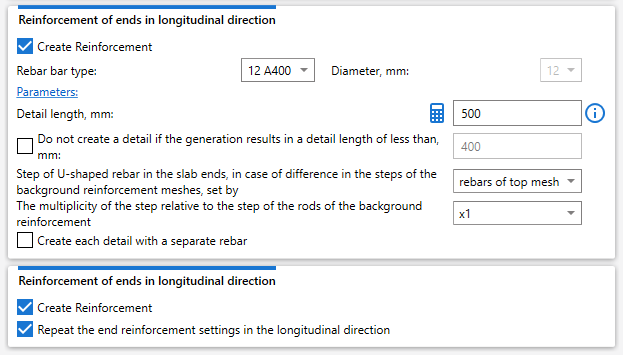 Accordingly, you can create only longitudinal or only transverse rods (if you need that). Also, we added an option with limitation of the generated length - if after the rod generation its length is less than the specified length, the rod will not be created.
We argued and discussed a lot, but some people need it - made it possible to frame holes up to 300 mm. But left a warning that such framing is not recommended:

Also:
Added the ability to set the type of created Area Reinforcement instances
Added ability to translate Area Reinforcement string parameters to rebars
Added ability to specify separate parameters for straight bars of hole framing in upper mesh and bottom mesh
Added ability to create additional filler bar along the edge of the slab (only along the outer edges)
Implemented improvements to the algorithm for creating Area Reinforcement contours, eliminating some bugs
All changes were made due to the feedback we received. So, if you have any suggestions or if you notice bugs (and in such a major update they are possible), be sure to write to us!
Enjoy your work with ModPlus!
Комментарии для сайта Cackle