Calculation of the length of anchoring and overlap
When the plugin Reinforcement for AutoCAD was created (and that was a very long time ago), an anchorage calculation was added to it. This functionality was also used when creating reinforcement plugins in Revit. But time and experience of use showed that the functionality was too outdated, and contained some shortcomings. Therefore, it was decided that it was time to change it.
The calculation of the anchoring length was moved from all plugins to the main auxiliary library, and also supplemented by the possibility of calculating the length of the overlap. The calculation window is designed in such a way as to provide the user with as many explanations as possible. Plus - the ability to get the result of the calculation in Word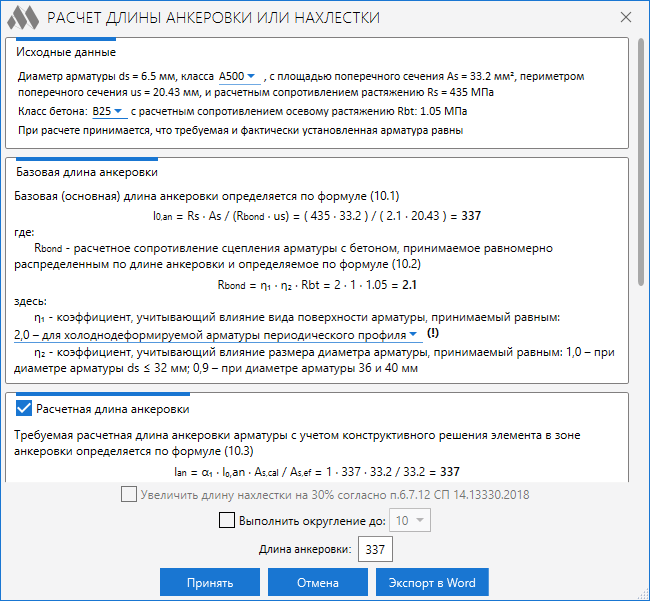 The functionality is implemented in the AutoCAD plugin Reinforcement, and in the plugins for Revit: Walls Reinforcement, Slabs Reinforcement and Columns Reinforcement.
Important! We did not begin to localize this functionality. Due to the fact that the calculation is made according to Russian regulations, there is no particular point in translating it. If you are not from Russia and can provide information on the calculations of anchoring length and overlap length, provide them to us and we will be happy to add them to the plugins.
P.S. In the reinforcement plugins in Revit, some bugs have also been fixed. Be sure to check them out on the Change History page.
Enjoy your work with ModPlus!