Configuring news display and logout from all devices
Quite often, we are faced with the fact that users are simply not aware of the availability of this or that functionality. And since we talk about all sorts of news, releases and important events in the News, we decided to make some changes:
Firstly, on the plugin pages we have added links to plugin-related news.
Secondly, we decided to write news more often this year.
In connection with the second point, we decided to add the ability for users to customize which news to show and which not. Recall that news is shown by the auto-update module in a special pop-up window in the lower right corner of the screen.
Now in the Configurator, the auto-update module and the settings windows in AutoCAD/Revit/Renga, you can configure the display of news: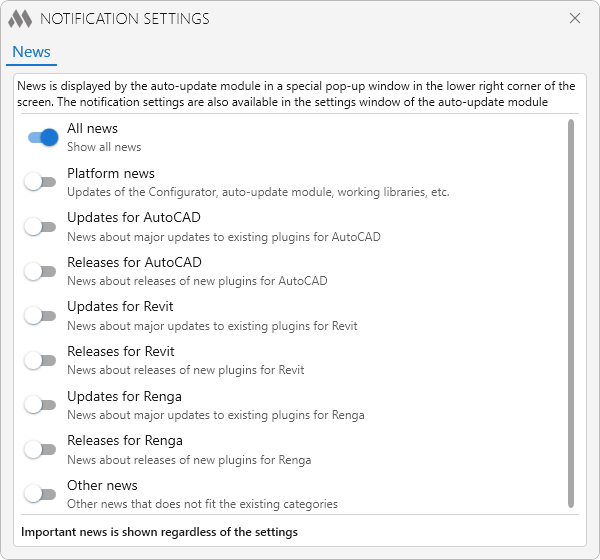 Naturally, important news will be displayed regardless of the settings!
Today's update also has one more important feature - the Logout all devices function has been added to the Personal Account: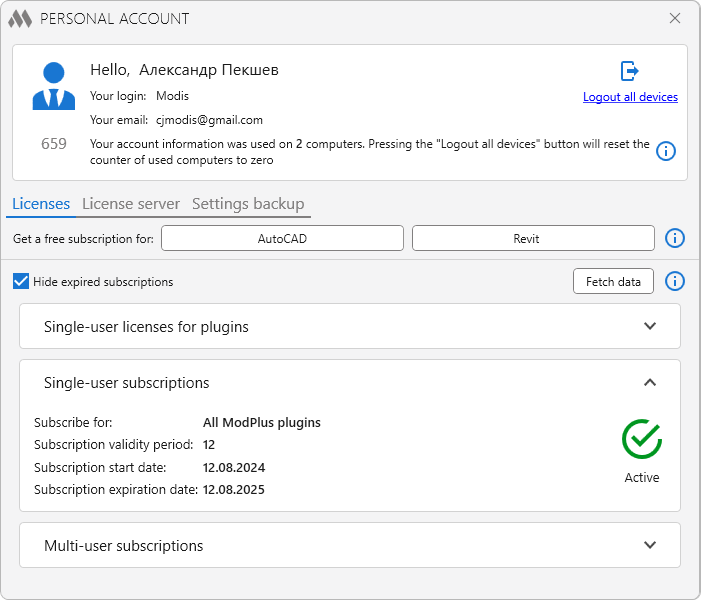 Users have already written to us several times and asked to add such functionality. And most often the reason was that they changed their place of work, and did not leave their personal account, thereby simply donating their licenses. It is important to understand that the functionality of logging out from all devices will be available only where ModPlus is updated!
If you have ideas and suggestions, be sure to write to us! We listen to all opinions!
Enjoy your work with ModPlus!
Комментарии для сайта Cackle