Auto-update module. Information about installed components
The Auto-update module is one of the most important components of ModPlus, whose task is to ensure that the user has the latest versions of all components and plugins. At the same time, it has to work in a way that does not bother users, and we have periodically made special changes for that - not to notify if changes are not important, to disable irrelevant news, not to show pop-up notifications. And all of these changes have had consequences - how do you know for sure that you have everything up to date installed? Sometimes users have such questions and have to go to the program folder and see the file versions.
That's why we decided to add a new functionality to the Auto-update module - checking the actuality of all components. Now the context menu contains the "Components" item, and clicking on it will open a window with a table: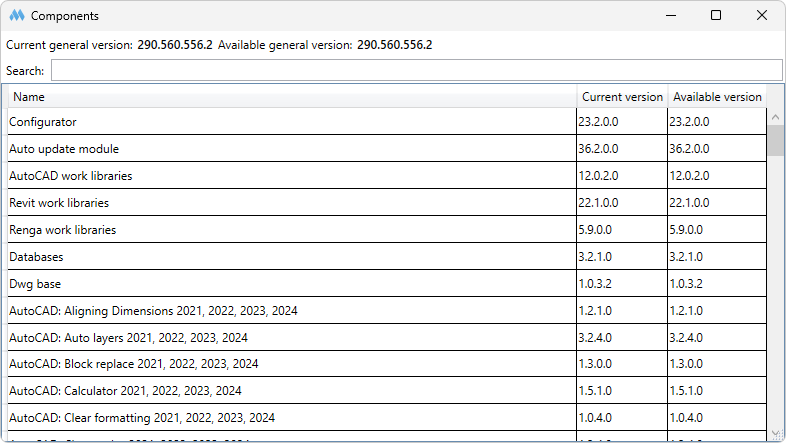 In the table you will see the local versions and available versions of components and plugins. If the version does not match, a notifying icon will appear to the right of the available version. So you can quickly and easily find out if everything is up to date.
Enjoy your work with ModPlus!
Комментарии для сайта Cackle