Backup settings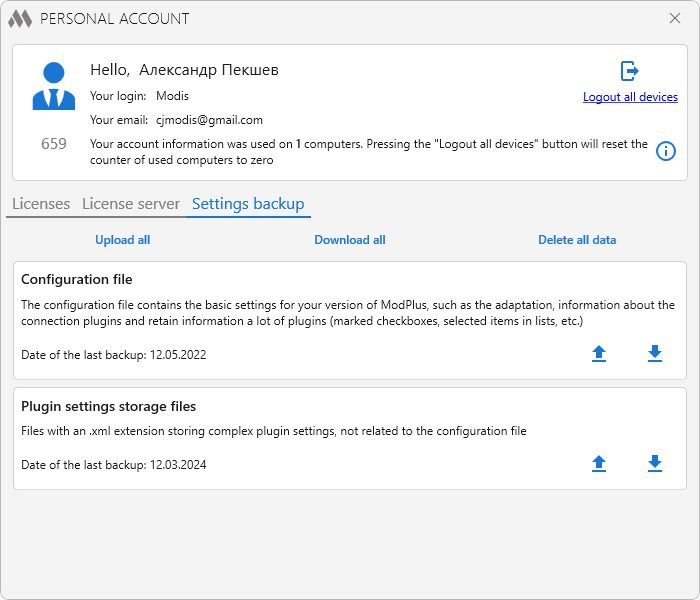 Relatively recently appeared in ModPlus new unique opportunity - Personal account. A service that simplifies the work with licenses. But of course one user account licenses can not do and today in the Personal account there is a new opportunity – backup settings.
As you already know, in the Configurator you could save your configuration file on the ModPlus server, so that you could download it and restore your settings. This feature is available in the plugin Notes (where it will soon be removed) and I have long considered the possibility of backup in other plugins. But when there was a Personal account, at once there was an idea to reduce all backups in one place. And from today you can create backups of your settings using Your personal account, for:
I will not paint here that it is possible to save for each plugin, as painted it in the Personal account.
The opportunity is new and still "raw", so I hope for your responsiveness and feedback.
Enjoy your work with ModPlus plugins!